Heading Towards Better Labour Laws For Women
Understand the journey towards better labour laws for women. Discuss the historical context, current legislation, and future directions for ensuring gender equality in the workplace.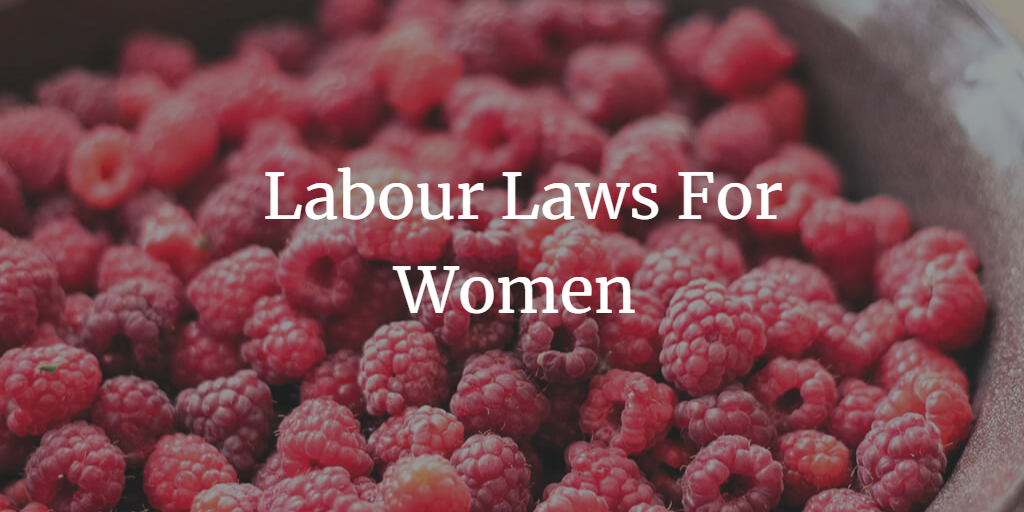 Table of Contents
Introduction

Historical Perspective: Women in the Workforce

Existing Labour Laws for Women

Limitations and Challenges

Steps Towards Better Labour Laws for Women

Conclusion
1. Introduction
As we strive for gender equality, one of the most critical areas of focus is labour laws. This article delves into the journey towards better labour laws for women, discussing the historical context, the current legislation in place, and the steps needed to ensure a fair and inclusive workplace for all.
2. Historical Perspective: Women in the Workforce
The role of women in the workforce has significantly evolved over time. From limited participation and restrictive roles, women have fought for their rights to equal pay, maternity leave, and a workplace free from discrimination and harassment. The progress made so far is the result of numerous struggles and a testament to the power of collective action.
3. Existing Labour Laws for Women
Today, several labour laws aim to protect women's rights in the workplace. They include:
Equal Pay Acts: These laws mandate that women should receive the same compensation as men for performing the same work.

Maternity Protection Laws: These laws provide women with paid leave and job protection during and after pregnancy.

Sexual Harassment Laws: These laws protect women from sexual harassment at work and provide mechanisms for reporting and addressing such incidents.

Non-discrimination Laws: These laws prohibit discrimination based on gender in hiring, promotion, and other employment practices.
4. Limitations and Challenges
Despite these laws, women still face numerous challenges in the workplace:
Implementation Gaps: Often, there is a significant gap between legislation and its implementation, leading to inadequate enforcement of these laws.

Gender Stereotyping: Deep-rooted stereotypes about gender roles can create biased work environments, limiting women's opportunities for advancement.

Work-Life Balance: Women often bear a disproportionate share of household and caregiving responsibilities, making it difficult to balance work and personal life.
5. Steps Towards Better Labour Laws for Women
To move towards better labour laws for women, the following steps could be considered:
Strengthening Enforcement: Stronger enforcement mechanisms are needed to ensure that existing laws are fully implemented.

Promoting Diversity and Inclusion: Employers can play a crucial role by promoting diversity and inclusion in the workplace.

Expanding Family-Friendly Policies: Policies such as flexible working hours, remote work options, and childcare support can help women balance work and family responsibilities.

Encouraging Men's Participation in Care Work: Encouraging men to share household and caregiving responsibilities can promote gender equality both at home and at work.
6. Conclusion
The journey towards better labour laws for women is an ongoing process. While significant progress has been made, there is still a long way to go. It requires concerted efforts from policymakers, employers, and society at large to ensure that the workplace becomes a space of equal opportunity, free from discrimination and bias.
It is essential to continue advocating for women's rights and pushing for reforms that address the unique challenges women face in the workforce. The path towards gender equality is a collective journey that not only uplifts women but also creates a more just and inclusive society for everyone.