The Death Penalty in India: An Examination of Gender Bias
A comprehensive exploration of gender bias in the application of the death penalty in India. This blog dives into the intersectionality of gender, class, and caste biases, revealing how societal perceptions and legal practices may affect women's sentences. Read on for an enlightening examination and insightful discussions on policy recommendations and legal reforms.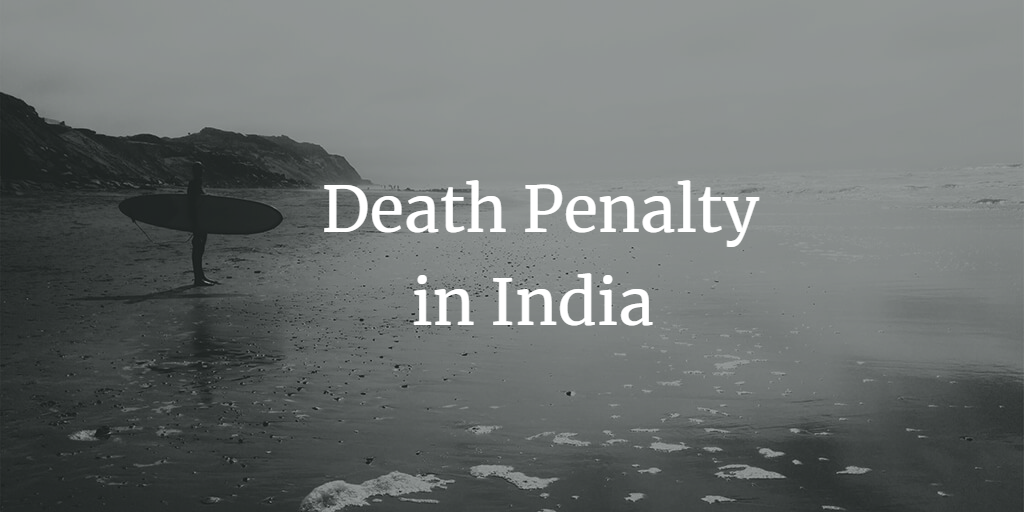 Table of Contents
Introduction

The Death Penalty: A Global Perspective

Gender Bias in Capital Punishment: An Overview

Death Penalty in India: The Legal Framework

Gender Bias in India's Death Penalty: A Closer Look

Case Studies: Gender and Capital Punishment in India

Conclusions: Addressing the Gender Bias
1. Introduction
Capital punishment, or the death penalty, has long been a topic of contentious debate, with views ranging from proponents who consider it an effective deterrent and retributive measure, to opponents who argue its violation of fundamental human rights. However, a less-discussed facet of the issue is the potential gender bias that may pervade its application. This blog examines the death penalty in India through the lens of gender bias, attempting to unravel the complexities surrounding this grave form of punishment.
2. The Death Penalty: A Global Perspective
Globally, the use of the death penalty varies significantly. While some nations maintain capital punishment for severe crimes, others have abolished it in all circumstances, viewing it as a violation of human rights. Despite these disparities, one consistent pattern is evident across jurisdictions: a clear gender disparity in its imposition. Women form a disproportionately small fraction of death row inmates worldwide, begging the question – is there gender bias at play in the administration of the death penalty?
3. Gender Bias in Capital Punishment: An Overview
Gender bias in the death penalty could manifest in various forms. From the initial arrest and trial stage to the sentencing and execution stage, the treatment of accused persons may differ significantly based on their gender. This bias may stem from societal perceptions, stereotypes, and biases about gender roles and characteristics. In many societies, women are often viewed as less violent or dangerous than men, potentially influencing the decisions of law enforcement officers, prosecutors, juries, and judges.
4. Death Penalty in India: The Legal Framework
In India, the death penalty is sanctioned under the Indian Penal Code (IPC) for certain heinous offenses. However, it is supposed to be imposed as a last resort, in the 'rarest of the rare' cases, as laid down by the Supreme Court of India. Yet, despite this restrictive approach, questions of gender bias in its application persist.
5. Gender Bias in India's Death Penalty: A Closer Look
In India, the question of gender bias in the death penalty is complex, rooted in the intersectionality of gender, class, caste, and religious identities. On the surface, data reveals that the overwhelming majority of death row inmates in India are men. While this could be attributed to the overall higher incidence of men committing capital crimes, it doesn't provide the complete picture.
Existing research suggests that women accused of serious crimes are often judged not just for their alleged criminal acts, but also for violating normative gender expectations. Simultaneously, patriarchal biases may also result in more lenient treatment of women, both in the sentencing stage and in the executive clemency process. However, these biases may not extend to women from marginalized backgrounds, underscoring the intersectional nature of the issue.
5.1 Gender Stereotypes and Bias
Stereotypes of women as nurturing, emotional, and passive can often impact their trial and sentencing. The supposed dichotomy of women being either "madonnas" or "monsters" can cloud the judgment of prosecutors and jurors alike, leading to potential bias. A woman's past, her character, and her adherence to traditional gender roles can often play a significant role in deciding whether she receives the death penalty. This can create a paradox where women who adhere to traditional roles are seen as less culpable, while those who deviate from societal norms are more likely to be sentenced to death.
5.2 The Impact of Social Factors on Women's Criminality
When addressing the subject of women and serious crimes, it's crucial to recognize the socio-economic factors that often underpin women's involvement in criminal activities. Poverty, illiteracy, and abuse are some of the key factors that may lead women down the path of criminality. These social issues must be taken into account when discussing women and the death penalty.
6. Case Studies: Gender and Capital Punishment in India
Several notable cases highlight the gender bias in India's death penalty system. For instance, in the Bandit Queen case, where Phoolan Devi was accused of a mass murder, the state government chose not to prosecute her, reflecting the societal narrative of viewing her as a victim rather than a perpetrator. On the other hand, in the infamous Shabnam case, the woman on death row was portrayed as a monstrous figure, blurring her individual culpability with her perceived deviation from gender norms.
6.1 Detailed Case Studies
An in-depth analysis of capital cases involving women reveals patterns of gender bias. For instance, Phoolan Devi, known as the 'Bandit Queen,' was charged with numerous serious offenses, including multiple murders. However, due to her portrayal as a victim of societal and systemic injustice, she was never prosecuted for her crimes.
In contrast, Shabnam, a school teacher who was convicted of killing seven members of her family along with her lover, was handed the death penalty. Throughout the trial and media coverage, Shabnam was portrayed as a "fallen woman," and her guilt was often linked to her perceived moral failings.
6.2 The Influence of Media
Media portrayals of female offenders can significantly impact public opinion, which in turn influences the legal process. When a woman is accused of a serious crime, she is often portrayed as either a cold, heartless monster or a victim of circumstances, with little room for nuance. Such media representations can reinforce harmful stereotypes and make it harder for women to receive a fair trial.
7. Conclusions: Addressing the Gender Bias
Addressing gender bias in the death penalty in India requires a multi-pronged approach. This includes sensitizing judges, lawyers, and law enforcement officers to gender and intersectional biases; ensuring fair and impartial legal representation for women accused of capital crimes; and critically re-evaluating the underlying assumptions about gender that pervade the criminal justice system.
More broadly, it involves creating space for more nuanced conversations about women, violence, and criminality, challenging patriarchal narratives, and recognizing the agency of women as both potential victims and perpetrators of serious crimes.
7.1 Policy Recommendations
India should work towards addressing gender bias in its application of the death penalty. This includes efforts to eliminate gender stereotypes in the courtroom and ensure fair representation for all defendants, regardless of their gender. Training programs that sensitize legal professionals to the potential for gender bias can be an important step in this direction.
Further, criminal justice policies should recognize the intersectionality of gender, caste, and class biases. Women from marginalized backgrounds are more likely to face the death penalty, underlining the need for policies that account for this intersectionality.
Research on gender and the death penalty should also be encouraged. There's a need for more comprehensive data on the number of women sentenced to death, the crimes they've been accused of, and the specific factors that influenced their sentencing. This data can be crucial in understanding the full extent of gender bias in capital punishment and inform future policy decisions.
7.2 Legal Reform
Legal reform is necessary to address gender bias in the death penalty. This might include updating laws to ensure they are gender-neutral and don't indirectly disadvantage women, or ensuring that defense attorneys have the training and resources they need to effectively represent female defendants. Additionally, policies should be put in place to provide support for women who are at risk of engaging in criminal activities, such as programs aimed at reducing poverty and improving education for women and girls.
7.3 Community Awareness
Raising awareness about gender bias in the criminal justice system can help bring about change. This might involve public education campaigns, discussions in the media, or workshops in schools and communities. By sparking conversation and debate about this issue, society can work towards a more fair and equitable criminal justice system.
Ultimately, addressing gender bias in the death penalty involves a multi-layered approach that includes legal reform, social change, and greater public awareness. With concerted efforts from all sectors of society, it's possible to create a criminal justice system that treats all individuals equally, regardless of their gender.
The lens of gender and intersectionality provides crucial insights into the death penalty in India. As India continues to grapple with the question of capital punishment, it's imperative to address the gender bias and ensure the principles of justice, fairness, and equality underpin its criminal justice system.