Right to legal assistance for an accused person
Explore the right to legal assistance for accused persons, its legal basis, importance, and challenges. Learn about this crucial right that upholds the principle of 'innocent until proven guilty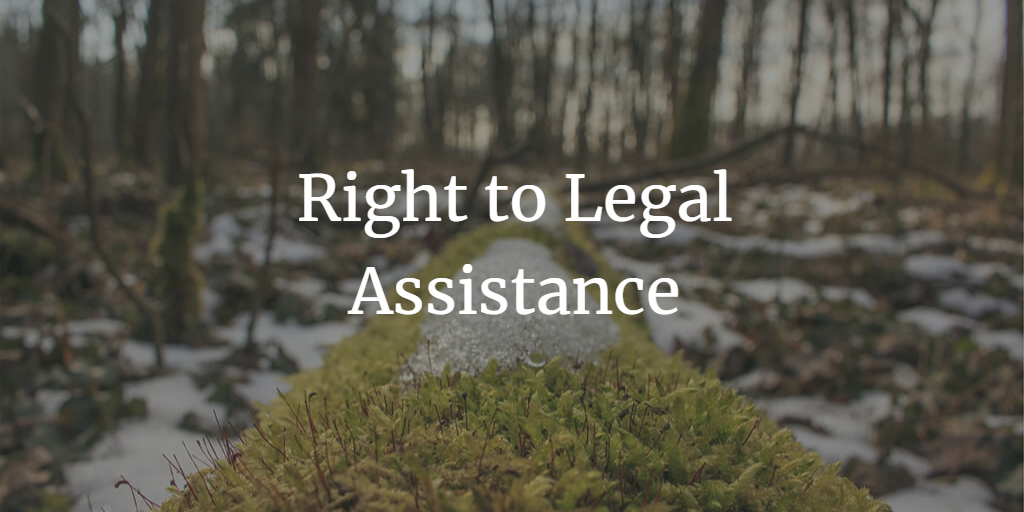 Table of Contents
Introduction

Legal Basis of the Right to Legal Assistance

Importance of the Right to Legal Assistance

Challenges and Limitations

Conclusion
1. Introduction
The right to legal assistance is a crucial safeguard in the justice system, ensuring that accused persons have adequate representation in legal proceedings. This article delves into the nuances of this right, its legal basis, its importance, and the challenges it faces.
2. Legal Basis of the Right to Legal Assistance
The right to legal assistance for accused persons finds its roots in international human rights law. Article 14 of the International Covenant on Civil and Political Rights (ICCPR) states that everyone charged with a criminal offence has the right to defend themselves in person or through legal assistance of their own choosing. Many national constitutions and legal systems also recognize and protect this right.
3. Importance of the Right to Legal Assistance
The right to legal assistance plays a vital role in the justice system:
Upholds Fairness: It ensures that accused persons can effectively participate in their defense, maintaining the fairness of the trial.

Protects Against Wrongful Convictions: By providing access to legal counsel, this right helps to prevent miscarriages of justice and wrongful convictions.

Preserves the Principle of 'Innocent Until Proven Guilty': It reinforces the presumption of innocence, a cornerstone of criminal justice.
4. Challenges and Limitations
Despite its significance, the right to legal assistance faces several challenges:
Limited Access: Many accused persons, especially those from disadvantaged backgrounds, may lack the resources to secure legal counsel.

Quality of Representation: The quality of legal assistance can vary greatly, potentially affecting the outcome of cases.

Structural and Systemic Barriers: Overburdened courts, limited legal aid funding, and other systemic issues can hamper the effective realization of this right.
5. Conclusion
The right to legal assistance is a fundamental safeguard in the justice system. It ensures fair trials, protects against wrongful convictions, and upholds the principle of 'innocent until proven guilty.' Addressing the challenges it faces is crucial to ensuring justice for all accused persons.