Cyber Bullying and Anti-Bullying Laws in India
Explore the concept of cyber bullying in India, understand the legal framework, and learn about the steps taken to protect individuals from cyber harassment.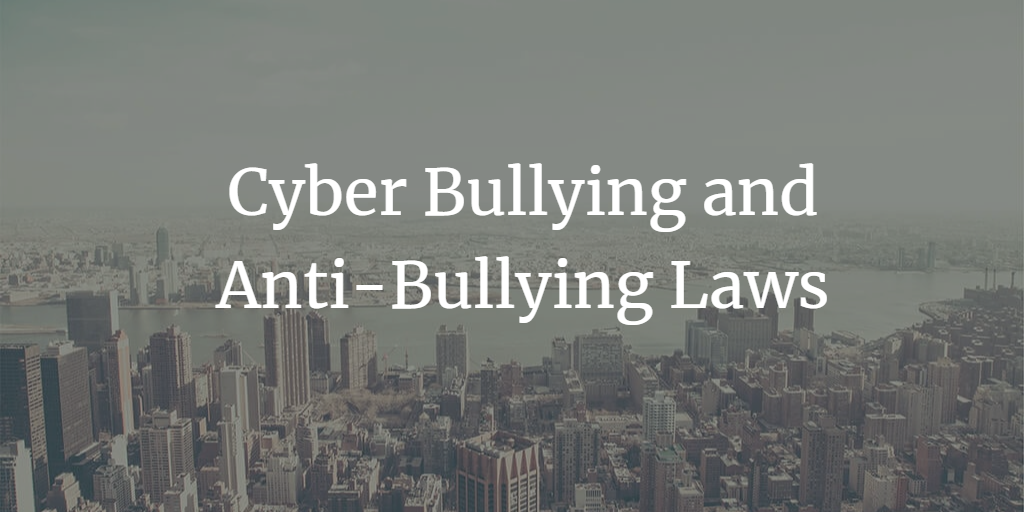 Table of Contents
Understanding Cyber Bullying

Legal Framework for Cyber Bullying in India

Measures to Prevent Cyber Bullying

Role of Schools and Educational Institutions

Conclusion
1. Understanding Cyber Bullying
Cyber bullying refers to the use of digital platforms, such as social media, instant messaging, or email, to harass, intimidate, or humiliate an individual or a group. It can take various forms, including hate messages, spreading rumors, sharing private information, or creating fake profiles to impersonate the victim.
2. Legal Framework for Cyber Bullying in India
Though India does not have specific laws addressing cyber bullying, several provisions under the Indian Penal Code (IPC) and the Information Technology (IT) Act, 2000 can be applied to cyber bullying cases:
IPC Sections 499 and 500 - Defamation

IPC Section 506 - Criminal Intimidation

IPC Section 507 - Criminal Intimidation by an Anonymous Communication

IT Act Section 66A - Punishment for Sending Offensive Messages (Struck down by the Supreme Court in 2015)

IT Act Section 67 - Publishing or Transmitting Obscene Material in Electronic Form

IT Act Section 72 - Breach of Confidentiality and Privacy
3. Measures to Prevent Cyber Bullying
In order to safeguard individuals against cyberbullying, various measures can be implemented:
Report to platform providers: Report the cyber bully to the platform they are using, such as social media websites or messaging services.

Block the offender: Block the individual responsible for the cyber bullying to stop receiving their messages or content.

Preserve evidence: Keep records of any harassing messages or posts, as they can be used as evidence in legal proceedings.

Lodge a police complaint: Inform the authorities about the incident, furnishing them with the gathered evidence as supporting documentation.
4. Role of Schools and Educational Institutions
Schools and educational institutions play a crucial role in addressing cyber bullying, as a significant number of victims are children and adolescents. Schools can:
Create a strong anti-bullying policy: Formulate clear guidelines and protocols to effectively handle incidents of cyberbullying, guaranteeing the security and well-being of students.

Promote awareness among students and staff: Organize workshops and seminars to educate individuals about the impact of cyberbullying, preventative measures, and strategies to address it effectively.

Encourage reporting: Create a safe and supportive environment for students to report cyber bullying incidents without fear of retaliation.
5. Conclusion
Cyber bullying is a growing concern in India, with an increasing number of individuals, especially children and teenagers, falling prey to online harassment. Though there are no specific laws addressing cyber bullying, existing provisions in the IPC and IT Act can be used to prosecute offenders. It is crucial for individuals, schools, and educational institutions to work together to prevent cyber bullying and create a safe online environment. By raising awareness, developing robust policies, and encouraging open communication, we can collectively combat cyber bullying and protect the well-being of our society.