Exploring the scope of Alternate Dispute Resolution in India
Discover the various forms of Alternative Dispute Resolution (ADR) in India, their benefits, and the scope of their application in resolving legal disputes efficiently.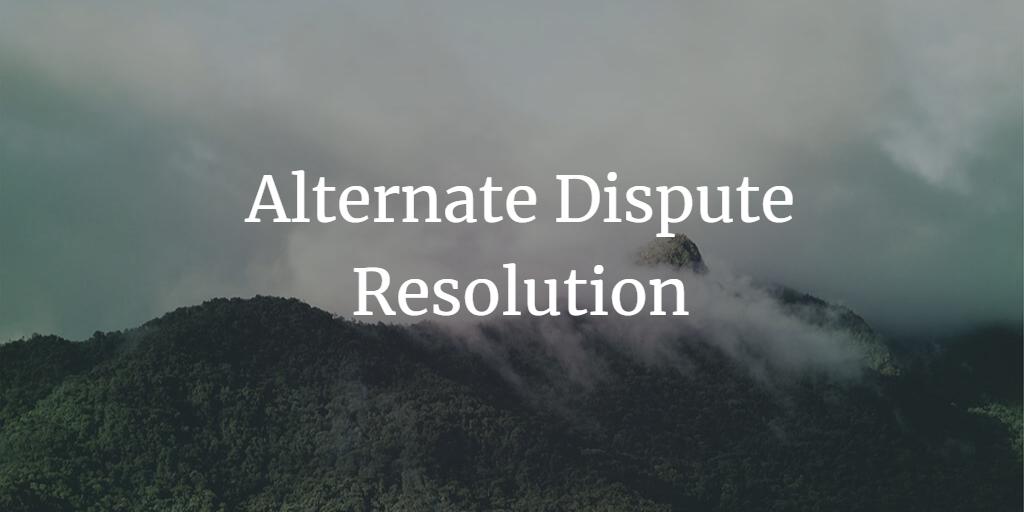 Alternative Dispute Resolution (ADR) has gained increasing prominence in India as a means to resolve legal disputes outside the traditional court system. This blog post will explore the various forms of ADR, their benefits, and the scope of their application in the Indian legal landscape.
Table of Contents
Understanding Alternative Dispute Resolution (ADR)

Types of ADR in India

Benefits of ADR

Scope of ADR in India

Conclusion
1. Understanding Alternative Dispute Resolution (ADR)
ADR refers to a range of dispute resolution methods that aim to resolve disputes outside the courtroom. These methods are typically faster, more cost-effective, and less adversarial than traditional litigation. ADR has become increasingly popular as a means to reduce the burden on the court system and to provide parties with greater control over the resolution process.
2. Types of ADR in India
There are several types of ADR methods prevalent in India, including:
Arbitration: A process in which a neutral third party, known as the arbitrator, hears both sides of a dispute and makes a binding decision. The arbitration process can be either ad hoc or institutional.

Mediation: A voluntary and confidential process in which a neutral third party, known as the mediator, facilitates communication between the parties and helps them reach a mutually acceptable resolution.

Conciliation: Similar to mediation, conciliation involves a neutral third party who assists the parties in resolving their dispute. However, a conciliator may play a more proactive role in suggesting potential solutions.

Lok Adalat: A unique form of ADR in India, Lok Adalats are judicial forums that provide a speedy and cost-effective resolution of disputes through compromise and settlement.
3. Benefits of ADR
ADR offers several benefits compared to traditional litigation, including:
Cost-effectiveness: ADR processes are usually less expensive than litigation, saving both parties time and resources.

Efficiency: ADR methods are often faster than court trials, leading to quicker resolutions of disputes.

Confidentiality: ADR processes are typically confidential, which can help protect the privacy of the parties and the sensitive information involved in the dispute.

Flexibility: Parties have more control over the ADR process, including the selection of the neutral third party and the rules governing the proceedings.

Preservation of relationships: As ADR methods are less adversarial, they can help preserve the relationships between the disputing parties, which can be particularly beneficial in business or family disputes.
4. Scope of ADR in India
The scope of ADR in India is vast and encompasses a wide range of disputes, including:
Commercial disputes: ADR is often used to resolve disputes between businesses, such as contractual disagreements, intellectual property disputes, and partnership disputes.

Family disputes: Mediation and conciliation are particularly suitable for resolving family disputes, such as matrimonial disputes, child custody disputes, and inheritance disputes.

Consumer disputes: ADR can provide a cost-effective and efficient means for consumers to resolve disputes with businesses, such as product liability, service quality, and warranty claims.

Labour and employment disputes: ADR can be used to address workplace disputes, such as wrongful termination, harassment, and discrimination cases.

Real estate disputes: Property disputes, such as boundary disputes, landlord-tenant disagreements, and property transfer disputes, can also be resolved through ADR methods.
5. Conclusion
Alternative Dispute Resolution (ADR) has emerged as a vital tool for resolving disputes in India. With its numerous benefits, such as cost-effectiveness, efficiency, and confidentiality, ADR has the potential to transform the Indian legal landscape. As the scope of ADR continues to expand, it is crucial for individuals and businesses alike to consider ADR as a viable option for resolving their disputes and to promote its adoption in the legal community.