WHAT IS ADVERSE POSSESSION?
Get a detailed insight into adverse possession as per Indian law. Learn the concept, its legal implications, necessary conditions, and its impact on property rights in India.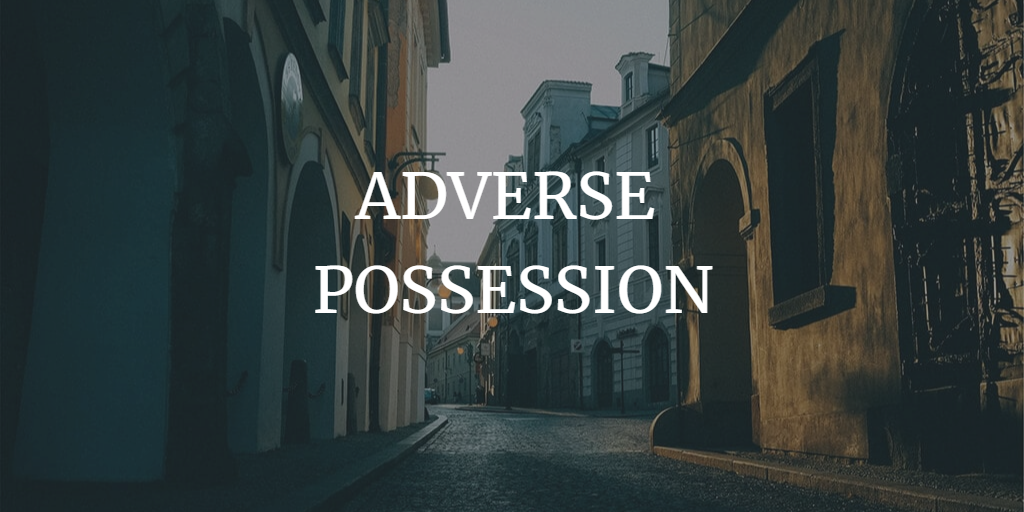 Table of Contents
Introduction

Definition and Concept of Adverse Possession

Conditions for Adverse Possession

Legal Implications

Case Studies

Conclusion
1. Introduction
The concept of adverse possession is intriguing in the field of property law. By providing a legal framework that enables a trespasser to acquire legal ownership of property, it raises important questions about property rights. This article provides a comprehensive understanding of adverse possession under Indian law.
2. Definition and Concept of Adverse Possession
Adverse possession, often referred to as 'squatter's rights', is a principle that allows a person who does not have legal title to a property to become its rightful owner, provided certain legal conditions are met. This unique provision is a major element of property law in India and many other jurisdictions worldwide.
3. Conditions for Adverse Possession
Under Indian law, for a person to claim ownership through adverse possession, several conditions must be fulfilled. These include - continuous and peaceful possession of the property for a period of 12 years, possession that is 'nec vi', 'nec clam', 'nec precario' (not by force, not by stealth, not by permission), and the possession should be adverse to the real owner.
4. Legal Implications
Adverse possession has a significant impact on property rights in India. It can disrupt traditional ownership rights and introduce a new dynamic to property disputes. The doctrine acts as a deterrent against negligence by property owners and encourages the productive use of property.
5. Case Studies
Indian courts have addressed the concept of adverse possession in numerous cases, which have shaped the understanding and implementation of the doctrine. Two notable examples are the Supreme Court cases of Karnataka Board of Wakf v. Government of India and Maria Sequeria Fernandes v. Erasmo Jack de Sequeria.
6. Conclusion
Adverse possession presents a paradoxical scenario where a person who initially possesses a property illegally can eventually become its legal owner. This legal doctrine, though controversial, plays a vital role in property law in India. Its understanding is crucial for both legal practitioners and property owners alike.